Normally a group of us head off down to Devon for the Bank Holiday to do some camping next to the beach in the sun…but this year, there was only 6 of us and the weather was looking pretty miserable so we decided to pimp it up a bit and rent a cottage by the coast.  We'd left it quite late and were struggling with finding a decent one that was available, but then we fortunately stumbled upon the Riverside Penthouse in Bideford.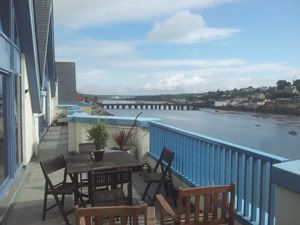 It's not so much a cottage as a "Modern Playboy Penthouse" – finished to a high standard with lots of mod cons and sleek features.  It's got 4 bedrooms, 3 of which are doubles and the master bedroom has a stunning glass wall overlooking the river Torridge.  The rest of the apartment is equally flash with wooden flooring throughout, a granite breakfast bar, underfloor heating and a mezzanine floor overlooking the main living area.
It's very much a bachelor pad (maybe the owner moved his stuff in here when he moved in with the wife…) with lots of great "boy features" including:
Large HD TV hooked up to 4 large speakers positioned around the living area (this also has aux in so you can hook up your phone/ipod and blast it round the house to get everyone going in the morning…)
Pool Table – Free to play and reasonable quality
Table Football table – although it's quite flimsy, the ball has been replaced by a naff one and the men are on the wrong way round – it took us a while to realise this, we just had a sense that something was wrong and kept scoring own goals…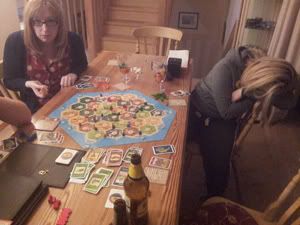 There's also bathrooms everywhere, loads of balconies with pretty good views and a barbeque and fire pit.  Basically, a great place to stay!  There's space for two cars although we took three and found a space just down the road.  The other thing I quite liked is that you have a private lift and entrance hall which can't be bad….unless it broke down I suppose…
It's walkable to Bideford where there's plenty of supermarkets, pubs and places to eat.  We weren't that impressed with the town itself, although we did have some nice food at 
The Riverbank Bistro
 (the burger is mahoosive!) and a good curry at "The Spice".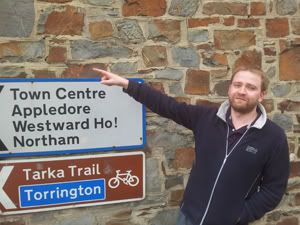 Nearby are Westward Ho! and Appledore.   No, I'm not shouting, Westward Ho! genuinely has an exclamation mark in the name – as such, it's worth a visit if only for the overly used jokes that get shouted repeatedly.  Appledore is a bit smaller and is also worth a stroll around its alleyways – we found a good pub called the "The Royal" which we stayed in for a few ciders, some games of shithead and Jim's traditional mastery of the jukebox.
All in all, well worth a visit – The Riverside Penthouse